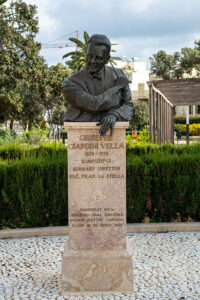 I am Giuseppe Giardini Vella, composer and conductor. I was born at Catania in Sicily on the 30th September, 1885. My early studies in music started with Mro. Frontini and I was introduced to the art of composing. In the early 1920s I was appointed conductor of an orchestra in Tunes.
In September 1926, I was appointed conductor of La Stella Philarmonic Society and I was asked to compose the hymn Giovanette sull'Arpe Festanti in honour of Santa Margerita. I was later asked by Mgr. Alphons Maria Hili, Archpriest of St George's of Rabat, Gozo, to compose what was later to be known as L-Innu l-Kbir, a hymn-cantata for the feast of St George.
For this reason, I was presented a copy of the lyrics of Al Glorioso Martire, written by Luigi Billion. I composed the musicin 1930 and the hymn was played for the first time in 1931 in Pjazza t-Tokk, today Independence Square, on the eve of St George's feast. It was heartily endorsed by the community. From 1934 onwards, the hymn has been played annually to welcome the statue of St. George at the doors of the Basilica on feast day. On the 15th August, 1955, La Stella Philarmonic Society signed the contract by which it gained full ownership of the composition,
I wrote various other compositionss for La Stella Band. I composed marches to be played during processions, among them Regina Angelorum and Salus Infermorum. I composed also funeral marches, including Mater Dolorosa and Consummatum Est, played during the Good Friday procession from St George's Basilica. I composed also two operettas, Il Cuore di Ben and La Stella di Barberia, which introduced the musical genre in Gozo.
This monument, made by Joseph Scerri, was unveiled by the Hon. Dr. Justyne Caruana, Minister for Gozo, on the 10th June, 2018.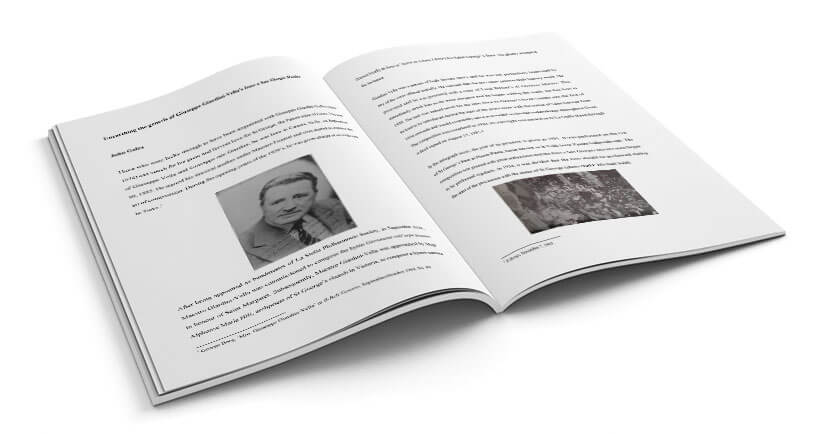 Unearthing the genesis of Giuseppe Giardini-Vella's Inno a San Giorgio Martire
by John Galea
This post is also available in:

Malti (Maltese)