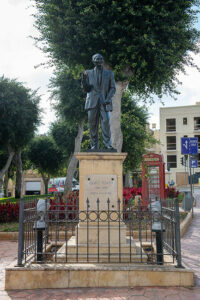 My name is Ġorġ Pisani. I was born at Victoria, Gozo on the 6th May, 1909. I received my education at the Victoria Primary School and at the Gozo Lyceum. Afterwards, I joined the Capuchine Order and studied classical literature and theology.
On leaving the Order, I became a teacher. I helped Emanuel B.Vella in the publication of Ġabra ta' Ward, a series of books in Maltese for school children. I worked hard to promote the teaching of the Maltese language in schools. In 1935 I became the first teacher of Maltese at the Gozo Lyceum and introduced the teaching of Maltese at the Gozo Seminary.
During WW2, I became a translator and I served as editor of the Information Service Bulletin in the Information Office at Valletta. In 1942 I served as the Assistent Offical of Information in Gozo. I worked in tandem with Bishop Mikiel Gonzi to urge Gozitan farmers donate cereals to the government to help ease the famine caused by the war.
My greatest passion was writing in Maltese. I wrote plays, novels, essays and legends.  However, I am known mostly as a poet. I published five anthologies, the best known being  L-Għid taż-Żgħozija. I aimed to provide reading material for common people and to promote the beauty of the Maltese language. As early as 1935, I was member of the Għaqda tal-Kittieba tal-Malti and in 1939 co-founder of the Xirka tal-Ilsien Malti. My love for my country and for the Maltese language is evident mostly in L-Għid taż-Żgħożija which includes poetry about the history of the Maltese islands.
This monument, the work of Alfred Camilleri Cauchi and financed by the general public, shows the people's appreciation of my contribution to the promotion of Maltese.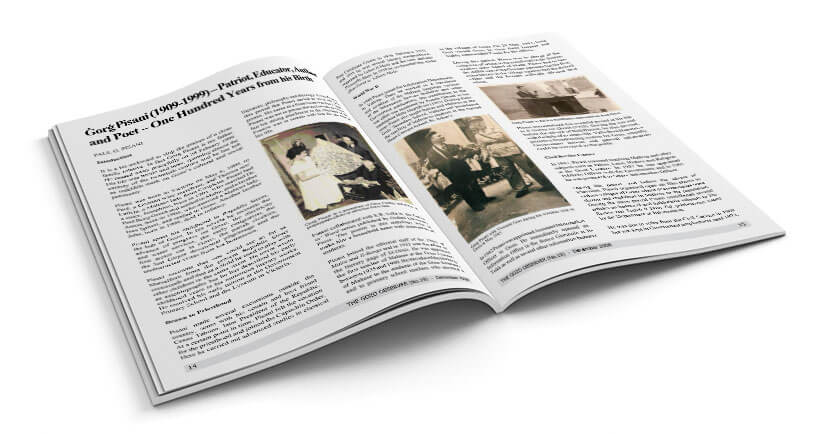 Ġorġ Pisani (1909-1999) – Patriot, Educator, Author and Poet – One Hundred Years from his Birth
by Paul G. Pisani
This post is also available in:

Malti (Maltese)